Executive Directors
Mark See – CEO and Chairman of the Board of Directors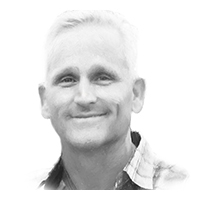 Mark See has been the Chief Executive Officer and Chairman of the Board of Directors of the company since October 16, 2009. He has over 30 years' experience in heavy civil, natural resources and the E&P industries. He was the founder and CEO of Rock Well Petroleum, a private oil & gas company until December 2008 and worked from then until October 2009 forming Laredo Oil. Mr. See was also President of Oil Recovery Enhancement LLC, a private oil company. He was selected as one of the top 25 Engineers in North America by the Engineering News Record for his innovations in the petroleum industry. He is a graduate of the Mackay School of Mines at the University of Nevada at Reno, with a degree in Mining Engineering. He is a member of the Society of Mining Engineers and the Society of Petroleum Engineers.
Bradley Sparks – CFO, Treasurer and Director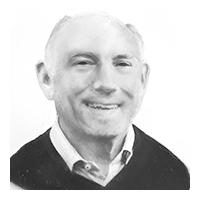 Bradley Sparks currently serves as the Chief Financial Officer and Treasurer of Laredo Oil and has been a director of the company since March 1, 2011. Before joining Laredo Oil in October 2009, he was the Chief Executive Officer, President and a Director of Visualant Inc. Prior to joining Visualant, he was the Chief Financial Officer of WatchGuard Technologies Inc. Before joining WatchGuard, he was the founder and managing director of Sunburst Growth Ventures LLC, a private investment firm specializing in emerging-growth companies. Previously, he founded Pointer Communications and served as Chief Financial Officer for several telecommunications and internet companies, including eSpire Communications Inc., Digex Inc., Omnipoint Corporation, and WAM!NET. He also served as Vice President and Treasurer of MCI Communications from 1988-1993 and as Vice President and Controller from 1993-1995. He currently serves on the Board of Directors of Comrise. Mr. Sparks graduated from the United States Military Academy at West Point in 1969 and is a former Army Captain. He has a Master of Science in Management from the Sloan School of Management at the Massachusetts Institute of Technology and is a licensed CPA in Florida.
---
Independent Directors
Donald Beckham – Director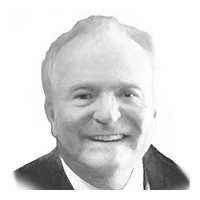 Donald Beckham has served as a director of the company since March 1, 2011. Since July 2015, he has been a partner with Copestone Energy Partners LLC. In 1993, he founded Beckham Resources Inc. ("BRI"), which, for over 30 years, has been a licensed, bonded and insured operator in good standing with the Railroad Commission of Texas. Through BRI, Mr. Beckham has drilled and operated fields for his own account. His expertise is in the acquisition, exploitation, exploration and production enhancement of mature oil and gas fields through which he has been able to enhance production by compressor optimization, pump design, work-over programs, stimulation techniques and identifying new pay zones. Prior to BRI, Mr. Beckham was the chief operations manager for Houston Oil Fields Corporation ("HOFCO"), where he began his career. There, he was responsible for drilling, production and field operations and managed approximately 100 people, including engineers, geologists, land men, pumpers, and other contract personnel, as well as state and federal environmental and regulatory functions. He managed an annual capital budget of approximately $30 million and operated approximately 100 wells. HOFCO drilled about 20 wells per annum and performed approximately 30 recompletions and work over operations each year. HOFCO owned interests in about 10 key fields principally in Texas, and company-managed production was approximately 1,000 bpd of crude oil and 10 mm cfd of natural gas. Mr. Beckham is a petroleum engineer and 1984 graduate of Mississippi State University.
Michael Price – Director
Michael Price, an independent director of Laredo Oil, has over 40 years of senior financial and petroleum experience in the global oil and gas industry. He has been a principal in Octagon Energy Advisors, a Houston-based energy investment advisory firm, from 2002 to the present. The firm advises financial institutions and institutional investors participating in energy investments. From 2008 through his retirement in 2021, he was a Managing Director at ING Capital, which provides debt financing to domestic exploration and production companies. From 1998 through 2002, Mr. Price was the Chief Financial Officer of Forman Petroleum Corporation. Before that, Mr. Price was Managing Director at Chase Manhattan Bank for 15 years and was in charge of technical support for Chase's worldwide energy merchant banking activities. In his early career, he worked as a consulting principal on domestic petroleum engineering and landowner matters and gained extensive international experience working with major oil companies in a variety of operating positions. He holds a BS and MS from Illinois Institute of Technology, an MBA from the University of Chicago, a M.Sc. from the London School of Economics, and an MS in Petroleum Engineering from Tulane University.
---
Other Key Personnel
Travis Leck – VP of Operations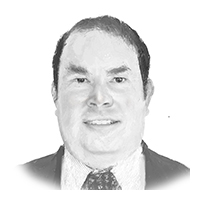 Travis Leck currently serves as the Vice President of Operations for the Company. He has more than 20 years of experience as a petroleum engineer and manager of oil and gas assets, he is responsible for drilling, completions, and production operations at the Company.  Before joining the Company, he was operations manager at Saga Petroleum in Denver, CO for 8 years.  At Saga, Mr. Leck managed field operations in Montana, Wyoming, Colorado, and West Texas with responsibilities for daily oil and gas production operations as well as 7 company-owned well service rigs and multiple roustabout crews.  Prior assignments included production and operations engineering positions at Western Gas Resources and Merit Energy Company.  Mr. Leck started his oil and gas career as a production engineer at Marathon Oil Company in Cody Wyoming focusing on mature fields and secondary recovery.  He is a graduate of Montana Tech with a degree in Petroleum Engineering.
Amol Bhavsar – Director of Reservoir Engineering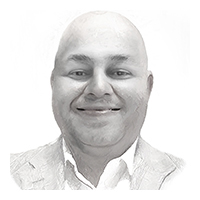 Amol Bhavsar serves as the Director of Reservoir Engineering for the Company, managing economic evaluations, SEC reserves estimation, operation and production data gathering and database design, water flood and UGD evaluation, and A&D ventures evaluations. He has more than 15 years of experience as a Petroleum Engineer in both conventional and un-conventional plays, including CONSOL Energy's Business Planning and Budgeting group, overseeing Reservoir simulation Reserves and Economic analysis for company's CBM and Shale assets; and Kinder Morgan CO2 Co. on the SACROC CO2 flood operations in Permian Basin, handing and supervising production optimization, ESP designs, workovers, stimulation, and CO2 flood optimization; and Enhance Oil Recovery Institute (EORI) in Casper, WY, where he managed the Unconventional Resources division. Mr. Bhavsar holds a BE in Petro-Chemical Engineering from M.I.T, India and MS in Petroleum and Natural Gas Engineering from West Virginia University.